Material Options:
HSS (HS) Carbide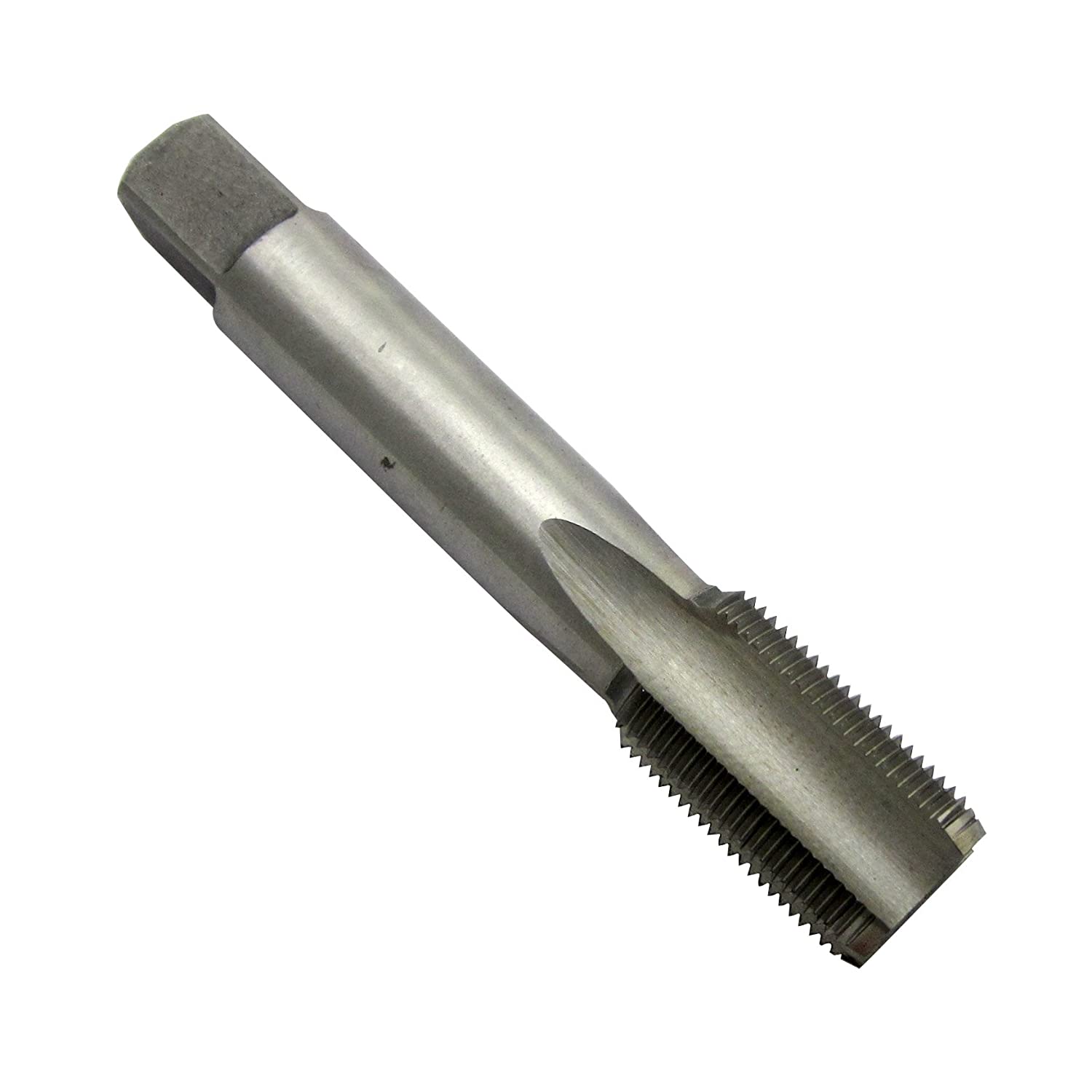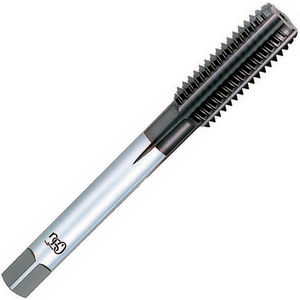 HSS is the most common material used for taps. It stands for "High Speed Steel" and is used in many cutting tools for its high wear resistance at higher temperatures.
Carbide taps will have a darker color and weigh about twice as much. The material is harder and is usually used with a machine on harder materials.
Coating Options:
Un-Coated TiN Coated TiCN Coated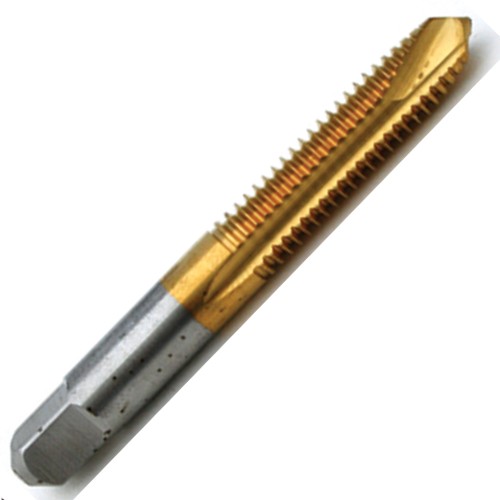 Coated taps will have a different colors between the cutting threads and the shank.
Tin (Titanium nitride) will have a golden color and is used to increase hardness and longevity of a metal.
TiCN (Titanium Carbo-Nitride) has a darker tint similar to carbide and has a higher hardness than TiN.
Tap Types:
Bottoming Plug Pipe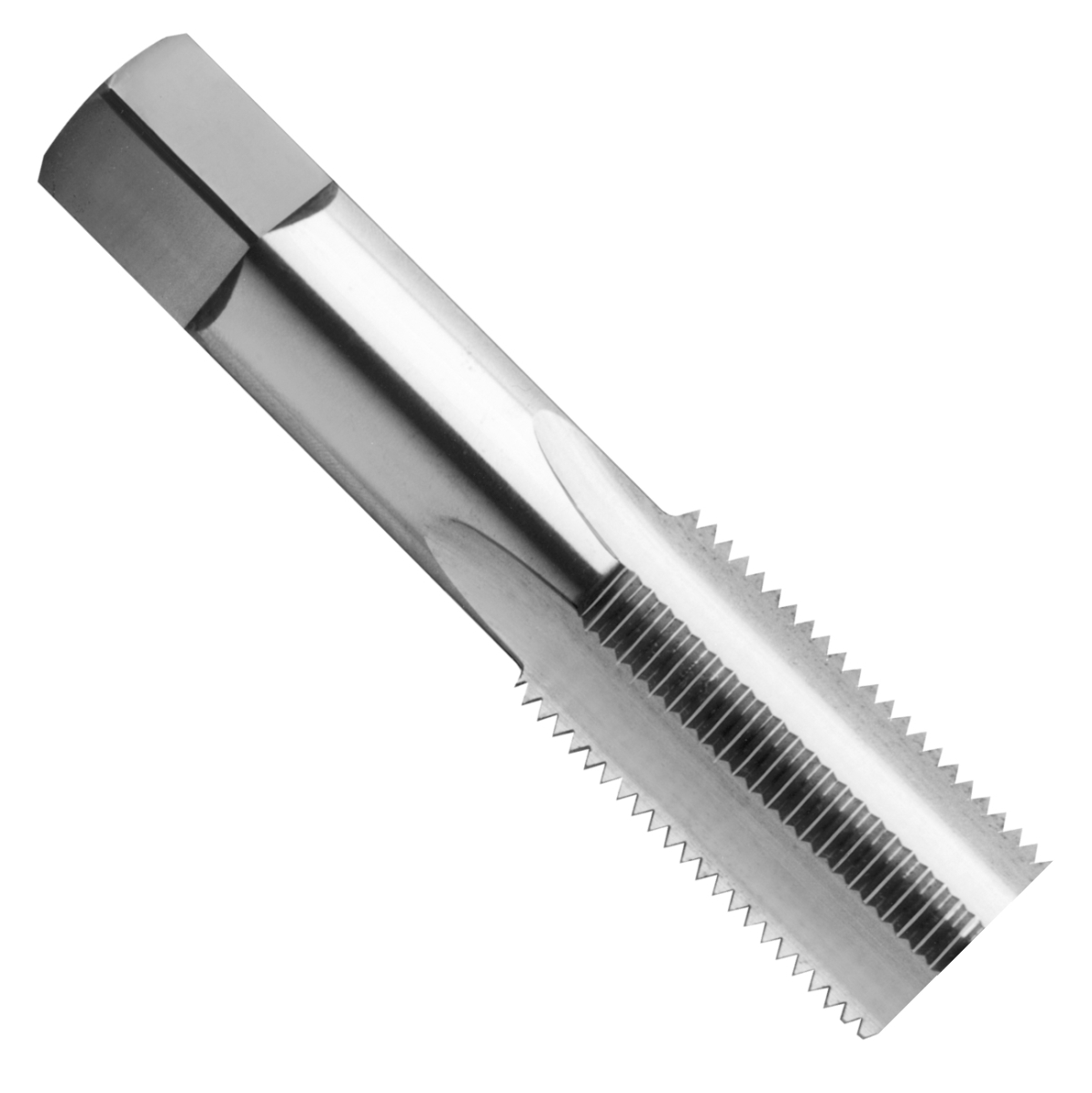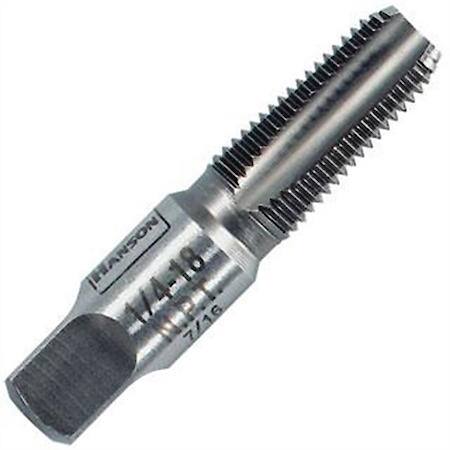 Spiral Point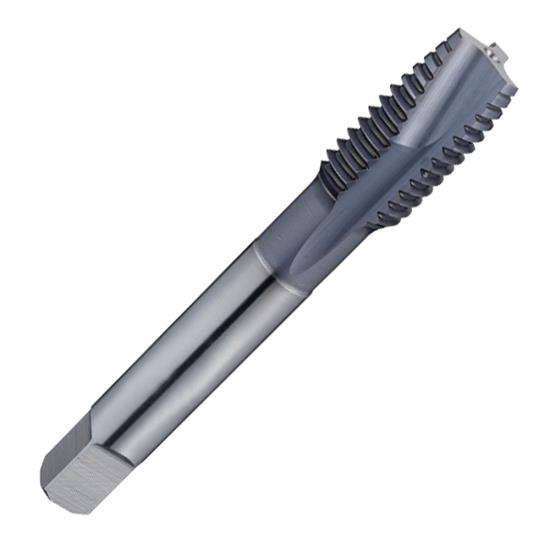 Plug taps are the most common type. They have tapered threads at the chamfer, usually about 3-5 threads and are good for beginning threads from a drilled hole.
Bottoming Taps will have far less taper at the chamfer, usually about 0-2 threads. They get very close to threading the bottom of a blind hole.
Pipe taps have tapered threads all the way through and should be notated with a "P" in the class.
Spiral Point taps have a spiral toward the beginning of the threads. This helps with clearance of material chips when tapping through or blind holes.
Specialties Options:
Left Hand ACME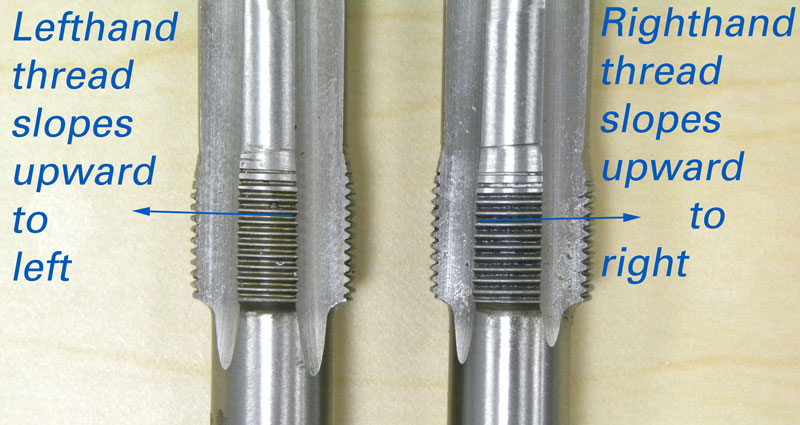 Many taps make threads with special applications.
Left hand taps make threads that turn the opposite way from standard right hand. They can be identified usually from the labeling as well as having the threads go up and to the left.
Acme threads have a lower profile angle (29 degrees) and a flat crest, and are primarily used in heavy load work. Acme threads may be referred to as trapezoidal.
Other thread types include Whitworth (55 degree profile angle also notated by "Whit", "BSP", or "G, R, RP" followed by the tapping diameter.), and STI Helicoil (Oversize tapping diameter notated by "STI", "HELICOIL", or "HC").
Types of Flutes:
Straight Spiral Interrupted Tooth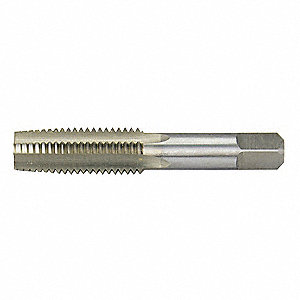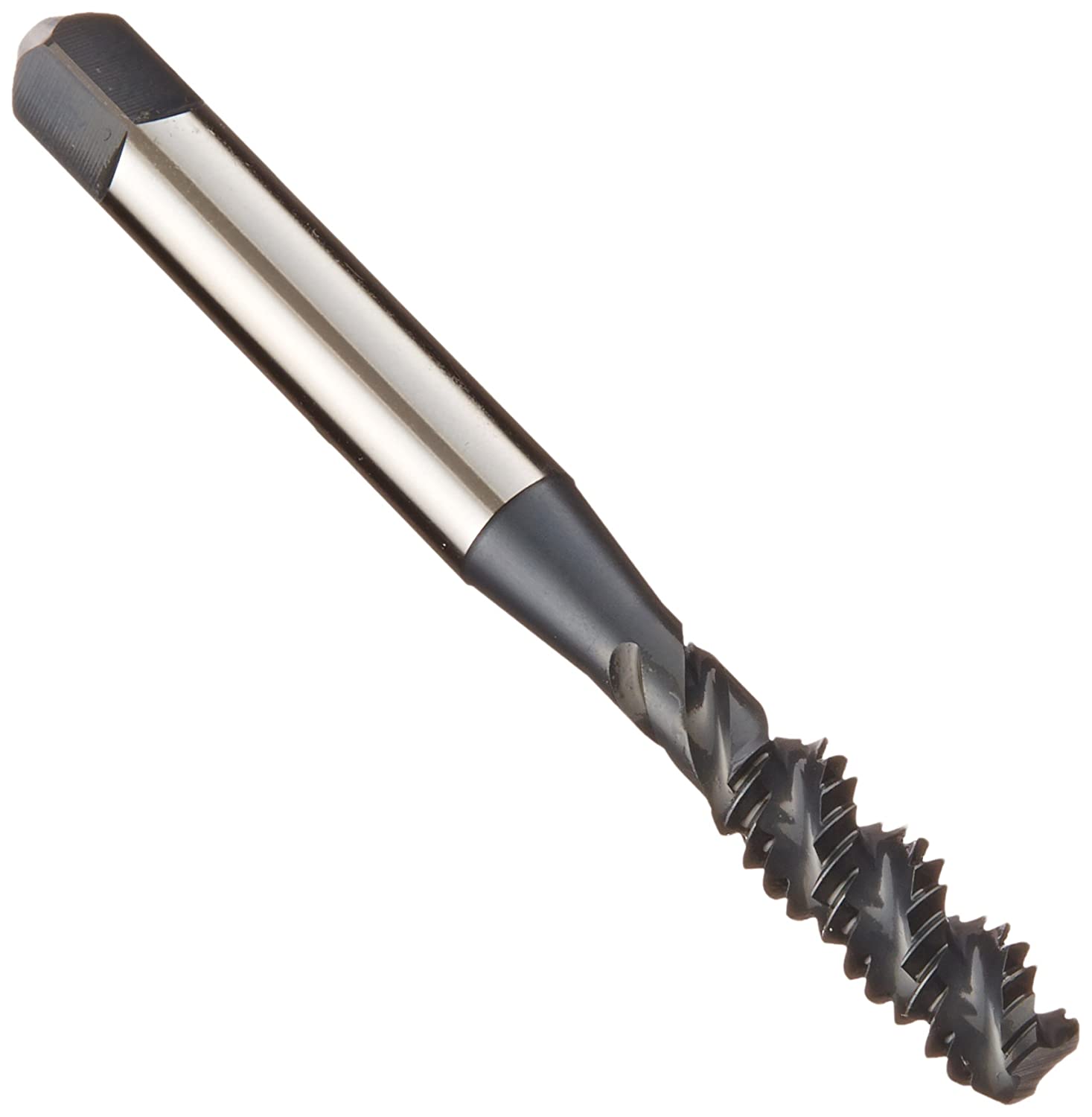 Straight flute is the most common type of flute in tapping. This is your standard type and has a wide range of tapping applications.
Spiral flute taps have a helical angle to the flutes typically between 5 and 45 degrees. The spiral fluting helps to remove or evacuate chips from the hole.
Interrupted tooth taps have every other tooth removed to reduce friction and allow better lubrication. They are most often pipe taps, but can be applied to any.
Understand Tap Labeling: